ZNIPER Zextant Replacement Springs 3 pcs.
Product.Nr.: Z2111008
Manufacturer: ZNIPER-Archery
delivery time 2 - 10 Tage
---
---
There are no reviews for this product
product description
This replacement spring set for the ZNIPEER Zextant contains all three springs of different strengths, one each.
Soft spring => 1.2 - 3.9 Nm
Medium spring => 3.8 -7.8 Nm
Hard spring => 7.5 -11.8 Nm
The mean pressure adjustment of the spring is 0.04Nm, 0.05Nm or 0.06Nm depending on the spring strength.
The springs were specially developed and manufactured in Germany for the ZNIPER Zextant and the pressure forces of the springs are superimposed so that any desired pressure can be achieved on the button pin.
Customers also purchased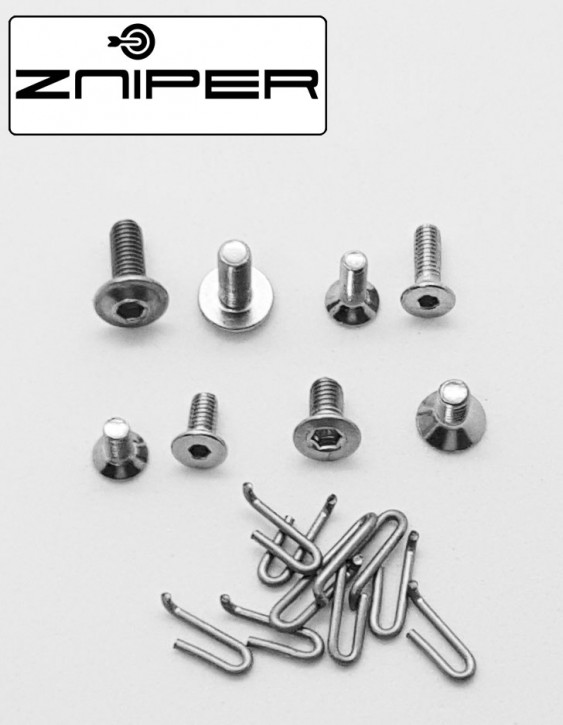 EUR 16,79
incl. 19 % Tax excl. shipping costs